Watch
This is my hopefully second entry for the
MHA Tag Design Contest
hosted by `
shelldevil
to get a design for her personal "Angel Babies" hats charity project. You can find more information about the contest here: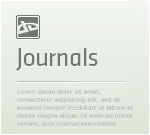 MHA Tag Design Contest - ONE DAY LEFT!EDIT: Here are the packs! The bags finally arrived today so I could get a quick pic of one.
:thumb297949483:

editedit ONE DAY LEFT PEEPS. IF YOU WANT TO ENTER PLEASE DO SO SOON <3

Background:

MHA or Memory Hats Australia is my own personally run and funded charity page that provide small hats, and now tiny diapers to family members throughout Ausralia who have suffered the loss of a child born too soon or one that has passed shortly after birth, Angel Babies. These items are meant as tangible pieces family can hold onto, add to memory boxes or memorials and something to cherish and help with the greiving process. This is also a free se
This entry is for the
"boys"
category. Now I'm really tired.

Made from scratch without any references.